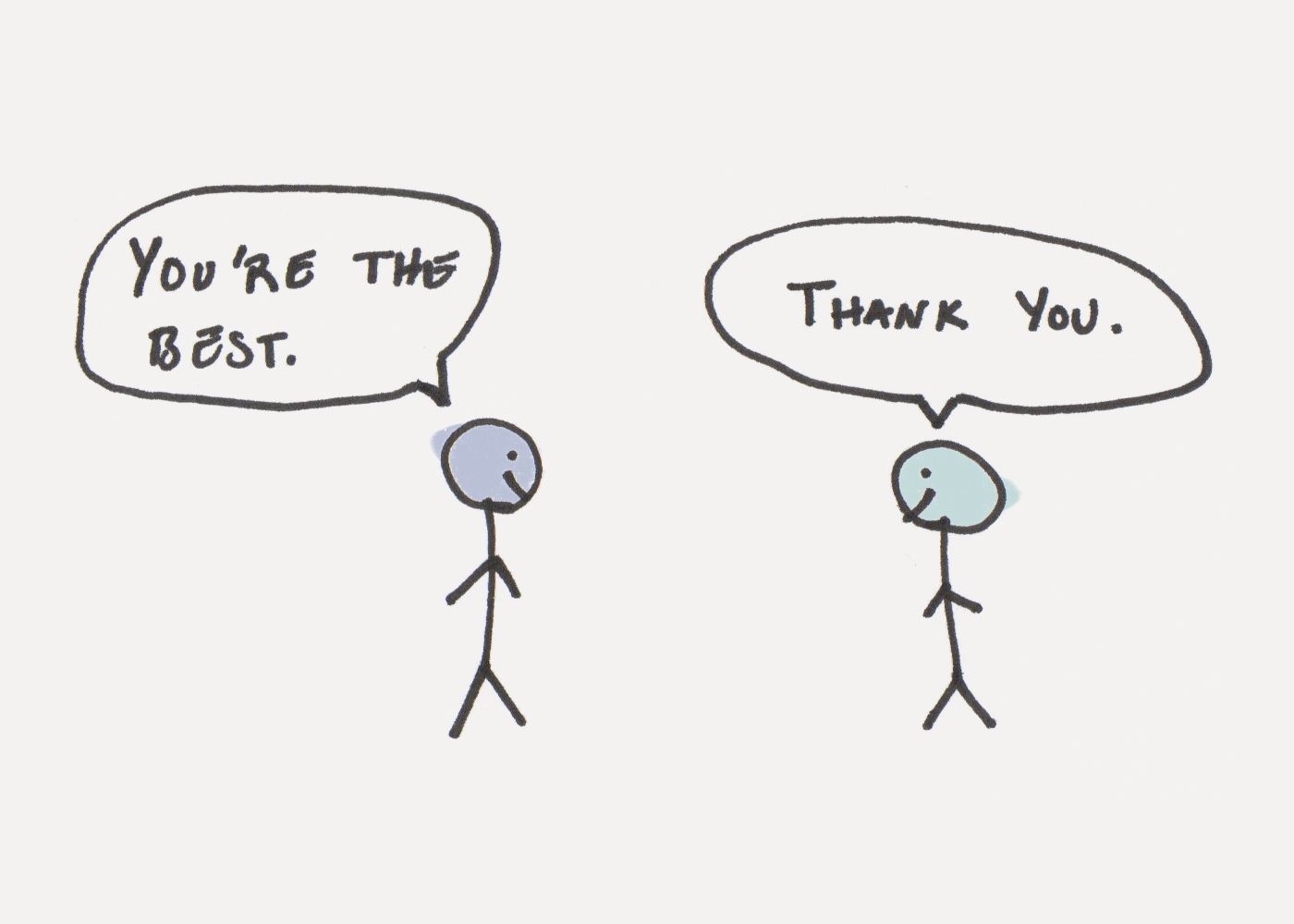 Do you thank your customers? One would think the answer would be a yes from everyone but I am surprised in my own experience at how often a thank you is not forthcoming. When you consider that customers pay for everything a business does, it would seem a given that they get a thank you, but alas, that is often not the case.
The benefits to showing appreciation are many but here are three that spring to mind. 1) Saying thank you is a commonly accepted part of developing relationships, and customers who are engaged in a relationship are more likely to become brand advocates who spread good word-of-mouth. 2) Since retaining customers is easier and less costly than attracting new ones, showing appreciation is one efficient, cost-effective way to help manage this retention effort. 3) Thanking your customers is a way to personalize their experience and can put you ahead of competitors who may be failing to show that they care about their customers as individuals.
A great start to showing appreciation is to make simply saying "thank you" a habit for your staff. From there, there are many ways to step it up and show deeper levels of appreciation. Here are a few ideas:
Send handwritten notes: People value something that says "I took the time to sit down and write this" more than an email. The effort you put into this will mean a lot and will not go unnoticed.
Give a gift: There is no need to offer something extravagant. Choose an item your customers will benefit from and is customized in some way.
Throw an appreciation event: Bring your top customers together for an event with the sole purpose of showing appreciation. This doesn't need to be expensive, just serve a few refreshments and maybe provide some small gifts or swag. It's the thought that counts.
Post photos: Utilize the power of social media. After getting their permission, post photos of your customers on your pages. This approach has the added benefit of showing real people interacting with and using your products and services.
Make a charitable donation: Find a local organization or a charity that has some link to your industry or business, make a donation in the name or names of your customers, and then send them a card to let them know about it.
Offer an upgrade: If you provide a service at different levels of quality, surprise your loyal customers with an upgrade…for free. Zappos often adds a "surprise" of free upgrades, free shipping, etc. and it has become a hallmark of their brand, a much vaunted brand with a cadre of devoted fans.
Expressing gratitude is good for business and probably even good for your soul. Incorporate customer appreciation into your business strategy and always make sure your customers know how much they mean to you.
==> If you liked this post, CLICK HERE to subscribe and get posts sent directly to your email box.