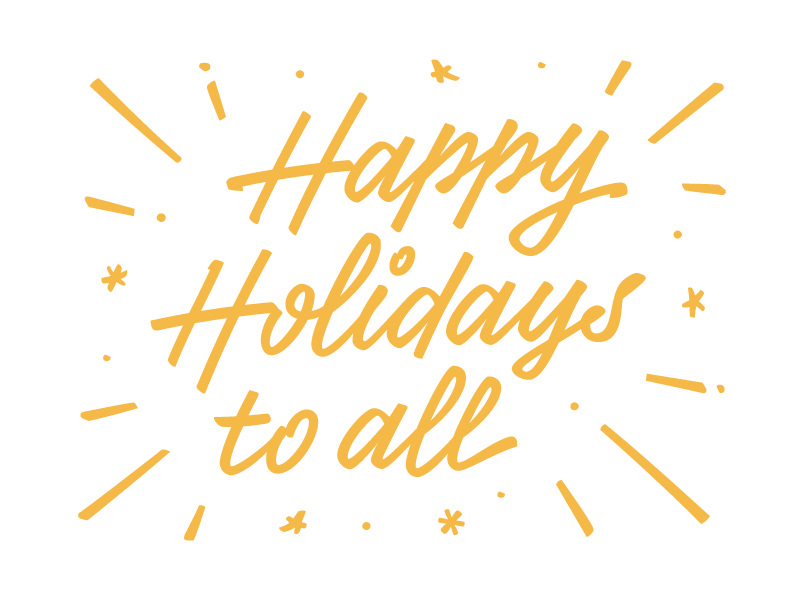 For me, one of the joys of the holiday season is the opportunity to show appreciation to my friends, family, coworkers, and followers for all of the things they do to make my life fulfilling.  It is also a chance to wish everyone the very warmest thoughts, best wishes, and gifts of the season — Peace, Joy, and Hope. But the holidays aren't just about thoughts, prayers, and best wishes. The holidays are an opportunity to refocus on what's most important in life – the people in our lives, all those we can touch in one way or another. It is a time to create relationships and help others. It is an opportunity to reevaluate our priorities and renew commitments to bettering our world, now and all year long.
Take some time this holiday season to step away from the merriment and examine how you can make a bigger difference for others in the coming year. Think about how you can better spend your time on things that will leave a legacy that enriches one life or many lives. Take time to commit to making the next year, all year, a time where you show appreciation, share warm thoughts, and truly help others to find success.
All that said, it is my sincere hope that many blessings will find their way to you this season, leaving lovely memories you'll treasure and share all the year through. Enjoy, share joy, and be grateful always. Happy Holidays!
==> If you liked this post, CLICK HERE to subscribe and get posts sent directly to your email box.